For TODAY only szul.com has drastically slashed prices on their entire line of diamond and gemstone bracelets to unbeatable prices starting at just $14!
You can save up to 90%, the absolute perfect bracelet gifts!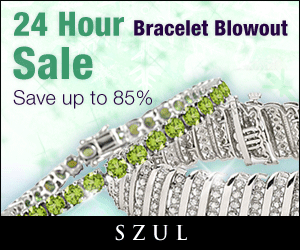 Click on this link to shop the 24 Hour Diamond Bracelet Flash Sale – Save up to 90% – TODAY Only!